The Ex'tax Project
Turning tax into a force for good
High taxes on labour encourage businesses to minimise their number of employees. Resources, however, tend to be untaxed; they are used unrestrained. This system causes unemployment, overconsumption and pollution.
Ex'tax is the proposal to put taxes on natural resources and pollution, and using the revenues to lower the tax burden on labour and increase (social) spending. Such tax reform creates incentives to save resources and the natural world. It also enables job creation and supports those who need it most.
Ex'tax enables an inclusive circular economy.
BREAKING NEWS: New Study on Bangladesh
PRESS RELEASE – "We should tax pollution, not people", advocates UN Secretary-General António Guterres. New research by the independent Dutch think tank The Ex'tax Project, in cooperation with Cambridge Econometrics and supported by C&A Foundation demonstrates how such tax reform – putting a price on pollution and using the revenues for social impact – could benefit low-income countries.
According to the study Tax as a force for good. Aligning tax systems with the SDGs and the inclusive circular economy. Case study Bangladesh, it is possible to design policies that reduce resource use and harmful emissions, while at the same time stimulating the economy and creating jobs as well as higher incomes for those who need it most.
why
EX'TAX believes that
Businesses and societies can flourish by saving natural resources and tapping into the abundance of human potential instead.
Tax systems play a key role in achieving the Global Goals and inclusive circular economies.
We believe that tax can be a force for good.
how
Tax systems should be aligned with the Global Goals and the inclusive circular economy by
Putting a price on natural resource use and pollution, which would provide incentives to save resources and the natural world, and
Using the revenues to lower the tax burden on labour and increase (social) spending. This would enable job creation and support those who need it most.
what
EX'TAX contributes to these goals by
Analysing and showcasing the impact of tax reform on economies, businesses, the environment, jobs and wellbeing.
Advising and inspiring policy makers on implementation routes.
Let's share the great story of what tax can do!
about us
The Ex'tax Project Foundation is an independent think tank striving towards an update of our tax systems to combat global challenges, such as climate disruption, resource supply risks and unemployment.
The Ex'tax Project focuses on opportunities to increase taxes on resources and pollution, and using the revenues to lower the tax burden on labour and invest in social impact.
The concept of Ex'tax is based on the legacy of the Dutch entrepreneur Eckart Wintzen (1939-2008).
The foundation raises support and creates alliances and practical tools that help advance the implementation of Ex'tax around the world.
The Ex'tax Project is a non-profit foundation (a Dutch 'ANBI' or public benefit organisation). To do our work, we depend on the generous donations of our supporters.
Eckart Wintzen (1939 – 2008) was an unconventional Dutch entrepreneur who has inspired many people in the Netherlands and abroad. Often labeled as management guru, he was also a visionary thinker and pioneer in the field of sustainability. Ex'tax is based on the concept of Value Extracted Tax, which Wintzen promoted since 1990. The Ex'tax Project builds on the legacy of Wintzen.
Cell structure
In the 1990s Eckart Wintzen created an IT company of 10,000 employees with offices in 20 countries. He did this by applying his own management approach, the 'cell structure' that meant that employees worked in relatively small self-sufficient groups. BSO was a sought after employer, communicating in the most creative ways, for example by publishing an annual report written for children.
BSO was the first to publish an integrated annual report in 1990, showing how much CO2 and waste the company had produced. The report also expressed the intrinsic value that was extracted from the environment by this pollution.
Eckart's book about this period, Eckart's Notes has been read by more than 50,000 people and continues to inspire a broad audience.
Value Extracted Tax
As an entrepreneur, Eckart was very aware of the fact that in our society, the tax burden on labour is high (due to social contributions, personal income tax and payroll tax) and/or rising. Natural resources, on the other hand, are hardly taxed and therefore they are used unrestrained. He noted that entrepreneurs, who want to compete and lower costs, will at first instance see if they can reduce the number of employees, even if that means using more materials, machines or energy.
Eckart was worried about the effects of our current fiscal system, as this system in his opinion was the root cause for both the climate crisis and overconsumption of resources as well as unemployment. He wanted the economic system to shift towards taking better care of the planet and of people. This article explains his original opinion.
Pioneering in green investment
After selling his software business BSO/Origin in 1996, Eckart decided to 'put his money where his mouth was' and he initiated Ex'tent Green Venture Capital. A fund dedicated to help stimulate the free market economy to move towards welfare through services and digital entertainment rather than material consumerism. Ex'tent (Eckart's tent) has for example supported Ben & Jerry's (the ice cream), Greenwheels (car sharing) and founded Ex'pression College for Digital Arts.
The future
After Eckart passed away, Ex'tent invested in studying and developing the Ex'tax concept. The Ex'tax Project was initiated to take over the baton and to continue with Eckart's range of ideas.
"Sustainable development is possible, but only if we begin managing the environment according to sound business principles. The goal of every company is to ensure its continuation and economic growth for the benefit of its employees and its shareholders. Is it not time then for us all, as equal shareholders in Earth Inc., to guarantee the sustainability of our own future prosperity? We must do this neither out of pie-in-the-sky idealism nor vague messianic ambitions, but out of pure economic necessity, a source of inspiration that has been the mother of so many fruitful inventions in the past." -Eckart Wintzen
HRH Prince Carlos
de Bourbon de Parme
Member of the Board
Rise of the machines: who will pay tax in future? (October 30, 2017) Earlier this year, Bill Gates sparked a conversation on taxing robots to make up for lost tax revenues. Rather than putting a penalty on innovation, Femke Groothuis proposes to shift the tax burden from labour to resource use and pollution. A tax shift redirects incentives to business from reducing head count towards smart resource use. This approach creates a level playing field between man and machine and makes it more likely for people to find new roles when chores are taken over. [Read more]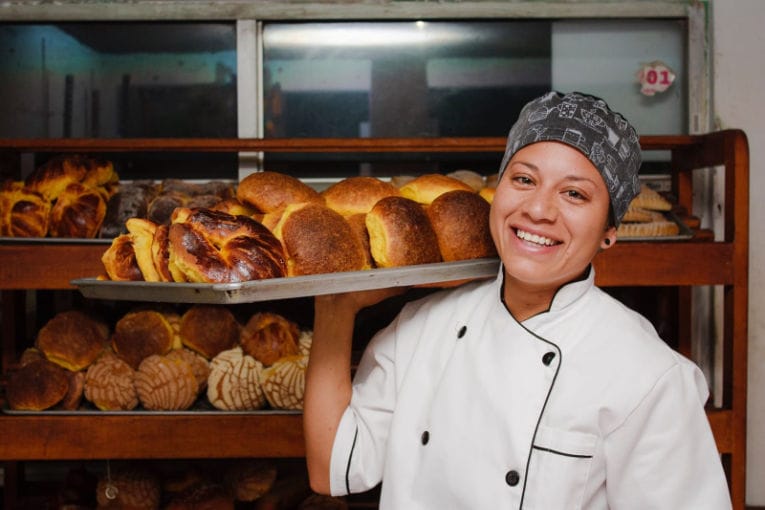 Share
The more people know about this solution, the better! You can help by sharing this solution with your friends, family, colleagues and network, for example via Facebook, Twitter and LinkedIn. Also, you may want to petition your local, regional and national politicians to put the tax shift to work.
When you are organising an event, you have the power to feature the Ex'tax story! Our Wavemaker Femke Groothuis (LinkedIn) engages with the public and media on issues relating to the circular economy, inclusive growth, the role of taxes and business models. If these topics are relevant for your event, don't hesitate to contact us.
Donate
The Ex'tax Project is a non-profit foundation (a Dutch 'ANBI' or public benefit organisation). To do our work, we depend on the generous donations of our supporters. We welcome your donation. Our bank details are:
Stichting The Ex'tax Project
IBAN: NL38RABO0133258068
BIC: RABONL2U
We guarantee that the money is used to support our activities to turn tax into a force for good.
Thank you on behalf of the team!
Join
You can help by joining the new Ex'tax movement 'United by Tax'. This platform will be launched soon.
If you're interested, please send your contact details to welcome@extax.nl, and we'll keep you posted!
Why does tax matter?
Currently, tax systems put a high or increasing tax burden on labour, while leaving natural resource use and pollution (eg the use of water, metals, and carbon emissions) relatively untaxed or even subsidised.
This means taxes are aligned with the linear 'take-make-waste' economic model, which is focused on maximising resource extraction and consumption and minimising the input of human capital.
The 17 Global Goals agreed by 193 countries of the United Nations are a clear 'todo' list for humanity. The most daunting tasks are to adapt the metabolism of our economies to match the carrying capacity of the earth and stay below 2 degrees Celsius global warming. We face equally important social challenges in our societies, including enabling a growing population to develop to their full potential and find decent work.
Since taxes have a fundamental impact on investment, employment and consumption decisions, they will need to evolve. They should now be aligned with the goals of the inclusive 'circular' economy; a regenerative, carbon neutral economy, aligned with the Global Goals.
Read more here: Tax as a force for good [pdf]
Has a tax shift been put in practice?
Yes, the tax shift has been put in practice in a number of countries, with great results:
EU examples
In the 1990s and early 2000s, seven European countries took steps to shift the tax burden from labour to energy and transportation: Sweden (initial year of the reforms: 1991), Denmark (1993), the Netherlands (1996), Finland (1997), Slovenia (1997), Germany (1999) and the UK (2001). In total, these reforms increased green tax revenues by more than €25bn annually, for a corresponding decrease in labour taxes. The impacts have been analysed and the associated reductions of carbon emissions have been documented in several studies. The burden for specific energy-intensive industries remained modest (1%-2% increase in energy costs) and the tax shifts generally had a positive effect on economic activity, depending on how the revenues from the green taxes were recycled. Also, the reforms caused employment in some of the countries to increase by as much as 0.5% (Andersen 2007).
Canada
In 2008, the Canadian province of British Columbia began to tax fossil fuel users, ranging from utility companies to car drivers, in exchange for corporation and personal income tax cuts. Since then:
'the economy has grown by an average of nearly 2 percent a year, despite a big national recession through 2009, outpacing the rest of Canada. The use of gasoline, coal and other carbon-based fuels has dropped 16 percent during the same period, reducing greenhouse gas pollution.' (Scientific American 2015)
As of 1 April 2018, the carbon tax rate is CAN$35 per metric ton. The tax rate will increase each year by CAN$5 per tonne until it reaches CAN$50 per tonne in 2021 (Government of British Columbia 2018). All revenues are recycled through tax cuts on both labour and capital. An additional tax credit for low-income households has made the carbon tax progressive (Fay et al.), which is an important characteristic of a fair tax shift.
Read more here: Tax as a force for good [pdf]
Is it fair to shift the tax burden?
An often-heard worry is that environmental taxes could increase income inequality: they hit low-income households more, as they pay higher shares of their incomes towards energy- intensive goods. The World Bank notes, however, that it is possible to prevent taxes from increasing income-inequality if the revenues are used to benefit the poorest population (World Bank 2017a).
In practice, plenty of policy options are available to alleviate the impacts on specific households –compensating retired pensioners for the increase in heating costs, for example. Benefits can take the form of (means-tested) tax credits, exemptions, allowances or deductions.
In some countries, cash transfers might ease the transition for the unemployed and those who live in poverty: the right solution will differ from one country to another. If desirable, green taxes can also be made more progressive by applying block tariffs (higher rates for higher use) or a tax-free threshold (eg leaving a certain amount of water or energy untaxed).
In 60 out of the 87 countries reviewed by the World Bank, a US$30/ tCO2 domestic carbon tax would provide the resources to more than double current levels of social assistance in the country (Hallegatte et al. 2016).
Careful design and implementation can alleviate many, if not all of the concerns about discriminatory effects, as the case of British Columbia illustrates.
Read more here: Tax as a force for good [pdf]
What does it mean for business?
Businesses – large and small, and in every sector – have started to explore innovative circular business opportunities. Such activities (including recycling, repair and maintenance services and the redesign of products) tend to require innovation, customisation, more personal attention and customer service than the 'business-as-usual' selling of mass- produced goods. When pollution and primary resources are tax-free (or even subsidised) and labour costs are high, entrepreneurs face a barrier to turn their inclusive circular activities into healthy businesses.
As most studies on the circular economy conclude, reducing labour taxes and increasing green taxes will be key to achieving the circular ambitions set by governments and businesses.
The risks and opportunities of a shift are not evenly distributed, but in the face of the environmental and social megatrends such as climate change, water scarcity and social unrest, 'business as usual' is no longer an option. Fortunately, innovation and adaptation are in the DNA of business and every sector has opportunities to develop business models that are fit for the future.
Read more here: Tax as a force for good [pdf]
What can I do to help?
Changing a system is not easy and will require broad-based support of policy makers, business leaders, NGOs and the general public. Everyone is invited to join this movement. A few options to act are:
Sharing our initiative on LinkedIn, Twitter, Facebook or email
Stimulating the conversation by talking to your co-workers, family members and friends
Petitioning your local, regional and national politicians to put the tax shift to work.
Applying to become a member of UNITED BY TAX (soon to be launched)
We welcome your ideas and support!
The Ex'tax Project is powered by

---